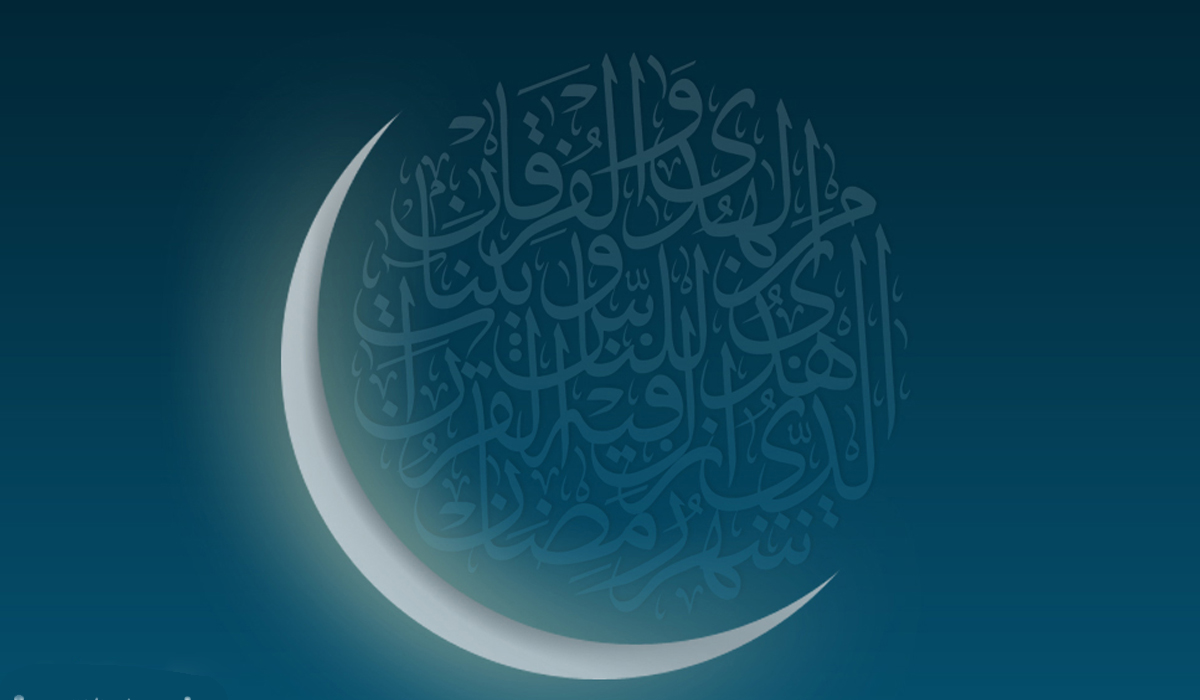 When and How Moslems fast?
Moslems, on the whole, fast during the month of Ramadan every year according to the Islamic migration calendar after seeing the crescent at the advent of the month by the naked eye which is to be established obligatorily…every day from dawn time, that is, before sunrise down to sun-set and Ramadan ends with advent of the Crescent of the Arabic month of Shawal.
But this does not mean that Moslems fast only in Ramadan as an obligatory fasting there is also besides this, the (Expiation Fasting) to mend an error or an act of violation made by the Moslem during this month…and (Compensation Fasting) for releasing the Moslem's part from the days which were supposed to be performed some days ago. There is another form of fasting which is performed during Al-Hajj Season instead of slaughtering a goat or a veil which is imposed on every pilgrim who goes to Mecca.
Besides all that, there are other forms of fasting according to what they deal with such as: Vows, Covenants, Swearing and fasting in lieu of one who bound himself to a condition which had something to do with fasting or that he employed himself to fast instead of a dead one as well as Confinement Fasting in the third day.
There is also the Approved Fasting and this is voluntary and optional. Moslems on so many occasions; so-after the Moslem sees and gets to know the entry of the Arabic month of Ramadan, he expresses his intention to fast the whole month of Ramadan to stand as an approach or nearness to Allah involving the whole days of this holy month.
Within the daytime of this month, the fasting one establishes a number of worshipping practices which we sum them up in the following points:
1- Absolute avoidance from eating and drinking anything even if it is a tiny slice or little morsel or drinking a few drops of water or juice.
2- Avoidance of practicing sexual intercourse during the fasting period
3- Not to tell lies about Allah or His Messenger or the Imams that is, by fabricating things that were not said by them.
4- Not to submerge the whole of his head into the water like what divers do for instance with putting into consideration the jurisprudent's opinion whom he follows his example in this matter because it is a matter of discord among the fuqaha (the jurisprudents)
5- Not to let dust nor smoke enter inside the mouth.
6- Not to stay unclean due to Al-Jenaba (self-abuse wash) or post sexual wash – that is: from the time of ejaculating menses until dawn time.
7- The fasting one must avoid being injected due to liquids even though he was obliged to do that on account of illness but injection by solid material. As for woman, it is permissible for her to be injected by either one – liquid or solid inside her vagina.
8- The fasting one must not intentionally vomit - but it is permissible if he or she vomited by mistake (obliviously).
In a word, we believe as Moslems that fasting the whole month of Ramadan is but a great revolt against our stubborn human self-will which so many times have restricted our deeds the whole year round for it is regarded one of the instruments of rehabilitation and the most efficient one.